Tesla collaborates with Native American casinos for showrooms
In recent years, Tesla has been working to establish partnerships with Native American casinos, land-based casinos on reservations owned by Native Americans in the United States. This is done to avoid various legal loopholes that exist in the USA and is not something new that Elon Musk has come up with; other brands do something similar at other casinos but for luxury cars.
The collaboration is a good way for Tesla to get its cars on the market and reach a larger audience. There are clear signs that the partnership will expand in the future if it achieves the desired results. But what does the collaboration entail, and why is Tesla really doing it? That's what we'll take a closer look at.
This is Tesla
Tesla is a well-known company today and is one of the most famous brands for electric cars today. Most Tesla cars are very expensive but are associated with high quality and cutting-edge technology that few other electric cars have.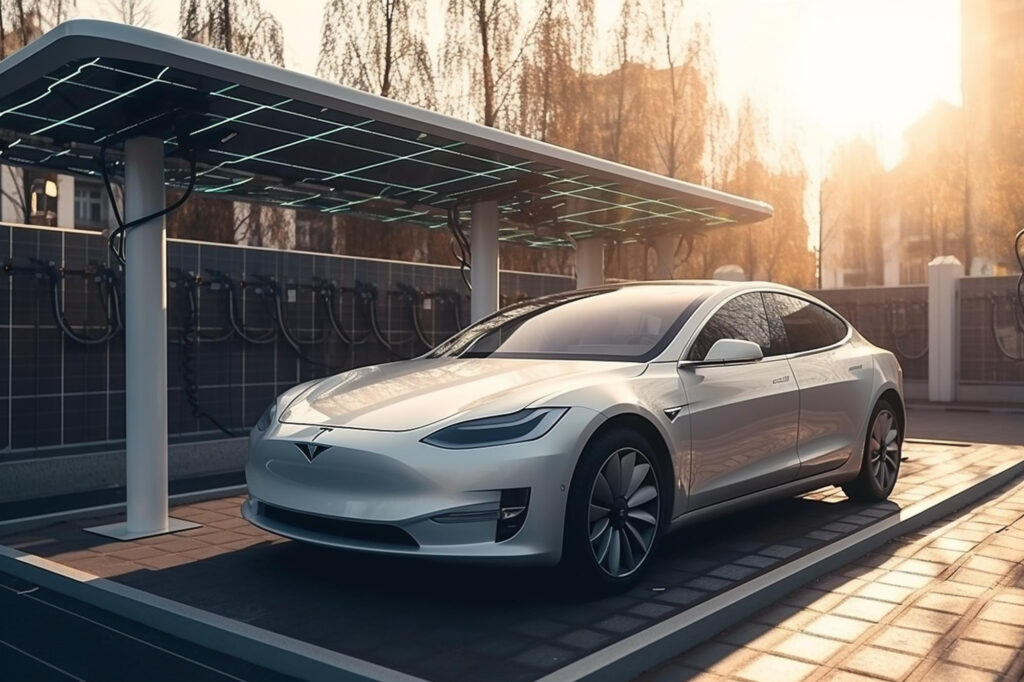 The brand comes from the USA, and that is also where the brand has its largest market. However, it has expanded, and today you can buy their cars in Europe and large parts of Asia, including China. But considering how important the American market is for Tesla, it is not surprising that they want to continue growing there.
What is an Native American casino, really?
For people in Europe, the phenomenon of "Native American casinos" is quite foreign as something similar doesn't exist. In the USA, this refers to land-based casinos on reservations owned by Native Americans. These casinos generate a lot of revenue and are important for Native Americans. Many of these are luxurious casinos, and there are various examples of these casinos.
If we were to have something similar in Europe, it would be like the Sami people in Sweden ran their own casinos, but that is not how it works in Europe. In both Canada and the USA, these casinos are popular, and even though online casinos are growing in Canada and the USA, land-based casinos are still extremely popular in these countries, and most of them are owned by these reservations.
Regarding the collaboration
So, what does this collaboration actually involve? The latest collaboration is with the so-called Mohegan Tribe, which owns Mohegan Sun located in Uncasville, Connecticut. The collaboration entails Tesla building a state-of-the-art showroom where their cars can be sold. You will be able to view and purchase Teslas directly on-site, but it will also serve as a delivery location where you can pick up your car if you have purchased it online.
At the same time, this is not the only tribe with such an agreement. The Oneida Nation has a similar agreement with Tesla, which means that they will build and open a similar modern showroom at the tribe's casino, Turning Stone Resort Casino.
Tesla also has another collaboration with the First Nation of Nambe Pueblo. The tribe is located in New Mexico and owns Buffalo Thunder Resort Casino. The showroom will be built near the casino.
It is very likely that Tesla will initiate more such agreements in the future. Exactly which tribes are involved is difficult to predict, but there are plenty of options. However, there is nothing to suggest that other car brands will not do the same to compete with Tesla, especially when it comes to electric cars.
Why Tesla needs the collaboration
But why does Tesla really need these collaborations with all these tribes? The brand has a tremendous amount of money and is one of the larger car manufacturers in the USA, so it should reasonably be able to open its own showrooms without involving these tribes in expensive agreements.
Of course, that is true, but there are some legal obstacles in the USA that make it impossible for Tesla to do this entirely on its own. There are more than a dozen states in the country that have a law against electric car manufacturers selling directly to consumers. This is part of the work of the Electrification Coalition, a nonprofit organization working to implement more federal and state laws and regulations to promote widespread use of electric cars in the country.
Because of this, it is not allowed for Tesla to sell its own cars directly to consumers in many states, including Connecticut where Mohegan Sun is located. Through these collaborations, Tesla can bypass the laws and sell its own cars. This is because the reservations are sovereign and have their own laws, so it is perfectly legal for Tesla to do so.
It also means that this may happen more often in the future. For reservations, there is a lot of money to be made from this, and it can also attract more customers and tourists. It is therefore likely that other electric car manufacturers may follow suit and do the same on other reservations in the future.
In conclusion about Tesla's new agreements
Now that we have looked at the collaboration and understand how Tesla can benefit so much from opening showrooms on reservations, it is not difficult to understand why they have done this. It is probably not the last collaboration of its kind, but something we may see is that other electric car manufacturers follow suit and do the same.
There is a lot of money to be made for all parties involved, and there are likely more reservations that may be interested in this. Offering expensive car brands at casinos is not a new phenomenon, and with the growing interest in electric cars, it may be of interest for casinos to offer these. For manufacturers in the USA who want to sell directly to consumers in states that do not allow it, there are certainly good reasons to do this.